Everyone on our development team is dedicated to the idea that small businesses are the backbone of the America we know and love. Each person was handpicked for their talent, expertise and drive to help small business owners in Florida, Georgia, Alabama and Tennessee succeed. They are driven, responsible and fully understand the importance of professional website design and consistent search engine results for our clients.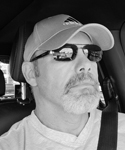 David Brackett
– Operations Director
Out in front and deep behind the scenes, David serves the mission by keeping small business owners on course and in the know. "Under promise and over deliver" is his motto. As a foundation for RankSteady, he hand-selected the entire production team based on their solid reputation, technical ability and drive to help others succeed. David pushes that taking ownership means more than just words; it's the final destination for all responsibility and accountability for the product we deliver.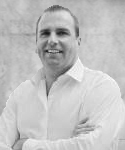 Carl Bostwick
– SR Development Adviser
Carl came to us from a very recognizable fortune 100 company and has nearly 15 years of coding, programming and website design experience. He is our resident Master SEO professional and serves as the, "Point Man" for our leadership team. With the ability to bring all design, function and industry-specific elements together seamlessly, Carl is worth his weight in gold to our clientele. In addition to his technical duties at RankSteady, he is an avid recreational pilot.
Kendra Flanagan
– Website Marketing/ Branding
Kendra's expertise comes by working for one the most reputable marketing firm in the southeast. Earning a Masters in Economics and Bachelors in Interstate Marketing, she brings a fresh approach to traditional marketing values. Kendra digs deep to understand each client's target market, products & services and the demographics of their prime customers. It's her job to create the basis for all website copy to be written as well as developing brand awareness.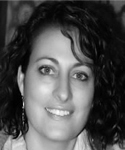 Hannah Vickers
– Website Design/ Development
Truly a one of a kind, Hanna's ability to translate the visions our clients have into a beautiful web design is very unique. Expert level proficiency in HTML, jQuery and PHP, she knows the specifics of creating a small business website that is as functional as it is informative. Hanna is a master organizer who understands the importance of categorization when it comes to the many services our clients offer. From a design standpoint, she relies on Adobe Flash, Photoshop and After Effects.
Jake Pittman
– Graphic Artist/ Logo Designs
There are graphic artists, designers and CGI experts….and then there's Jake. Very few people we've met over the years have such a solid combination of talent and professionalism. He has an amazing ability to translate the needs and wants of our clients into images, logos and pictures that hit the mark every time. With an arsenal of all the latest design software tools, we've yet to task him with something he couldn't do. As with the rest of our team, Jake's passion is to bring the best possible experience to all of our clientele.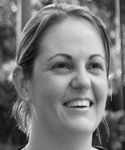 Misty Holland
– Senior Content Writer
Misty, a former technical writer for a well-published magazine, was one of the "original 7" to join our team. Initially serving as a copy editor, her ability to exceed expectations and lead others in the process became evident. She has an investigatory side to her that enables content writing that is accurate, on point and effective, regardless of subject matter. Her writing style is engaging and smart. While it's no secret that the best website content speaks to both the reader and the search engines, Misty has the gift of blending the two seamlessly.
Denise Newcastle
– Content Writer/ Contractor Services
Cameron Mack
– Content Writer/ Contractor Services
Tabitha Maddox
– Content Writer/ Professional Services